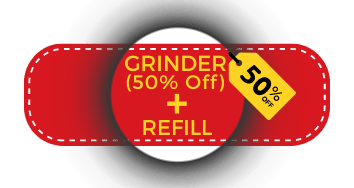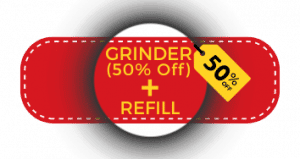 ⭐⭐⭐⭐⭐ "smoked pepper for a truly gourmet Peppercorn Grille experience, nothing more gourmet than this beautiful and woody peppercorn; for perfect grilling."
👉 ENJOY THE EXPERIENCE OF A 100% NATURAL SMOKED PEPPER because it is only our family's summer harvest; we slowly smoke it with natural leftovers from our trees during the winter. Then artisan oven is roasted to preserve its superior quality. Expert chefs recommend it for its exotic woody aromas that will adorn your preparations with intense aromas and flavors.
👉 ENHANCE & AND ENJOY THE FLAVOUR it will give to any culinary preparation because we elaborate the Yupanqui Smoked Pepper under an artisanal smoking process that will bring powerful notes of ✔Tobacco and ✔Oak, as well as ✔Leather and ✔Whisky. Chef's choice for ✔👨‍🍳 Mature Cheese, ✔👨‍🍳 Poultry, ✔👨‍🍳 White Meat, ✔👨‍🍳 BBQ, ✔👨‍🍳 Red Meat, ✔👨‍🍳 Pork, and ✔👨‍🍳 Cocktails
👉 RELIABLE & REFILLABLE PEPPER GRINDER made of glass, with a robust internal ceramic core that allows you to easily regulate the size of the Yupanqui Smoked Pepper, according to your wishes, to size X-Small, Small, Medium, Large, X-Large.
👉 100% NATURAL AND SUSTAINABLE☘ because it is exclusively pure and genuine Yupanqui Smoked Peppercorns, Super Premium peppercorn category, entirely cultivated and developed by the Yupanqui Family for more than three generations, following their ancestral agricultural traditions [No GMO, No Chemical Fertilizers, No ETO, Non-Irradiated. It is processed in an Allergen-free HACCP-certified plant].
👉 LOVE IT OR YOUR MONEY BACK. If (Refund Policy) you are not satisfied with the contents of the package, we will return your purchase within 30 days because more than an eventual consumer, we are looking for accomplices; we are looking for passionate people who feel and vibrate at similar sensory rhythms to other #yupanquipepperlovers around the world.
[ ⭐⭐⭐⭐⭐PRO REVIEWS ]
YUPANQUI
It's a spectacular oak-smoked gourmet black pepper for great cooks, full of an exotic aroma of wood, tobacco, oak, and leather. Flavors and perfumes deeply with great harmony, perfect for marinated or dressed meat. As a healthy choice, you can use it to reduce salt intake due to its strong taste and aroma.