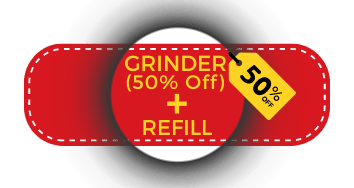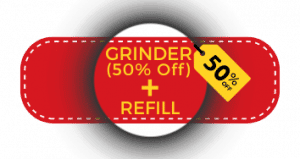 ⭐⭐⭐⭐⭐"Yupanqui White pepper vs. Black pepper? … best pepper to use in pasta, a pretty interesting blend yet to be discovered by us, the food lovers."
👉DELIGHT YOURSELF WITH A VERY AROMATIC FRENCH BLEND of Yupanqui peppercorns because this blend of French origin combines in perfect balance 2 top Yupanqui ones the BLACK IMPERIAL + the WHITE PREMIUM, a white pepper vs. black pepper, perfect synchronicity. We masterfully combine an aged Black Pepper and a premium extra-aged White Pepper, which in balance will give complex notes to your preparations, always with ✔woody and ✔marine tonalities while enveloping your dishes in an explosive combination of ✔aged tonalities.
👉 ENHANCE AND ENJOY THE AROMAS & FLAVOURS that you will give to your following culinary preparations because the MIGNONETTE Pepper #2 brings intense mixed notes of great culinary versatility. It is recommended to be consumed ground or coarsely chopped, ✔👨‍🍳this is the best pepper to use in pasta and mainly in ✔👨‍🍳salads, ✔👨‍🍳stews, ✔👨‍🍳cheese, ✔👨‍🍳soups, ✔👨‍🍳red meats, ✔👨‍🍳fish, ✔👨‍🍳seafood, and more.
👉 RELIABLE  & REFILLABLE PEPPER GRINDER made of glass, with a robust internal system (core) of food-grade ceramic that allows you to regulate the size of the Yupanqui Mignonette pepper grind quickly, according to your wishes, to grinding sizes X-Small, Small, Medium, Large, X-Large
👉 100% NATURAL AND SUSTAINABLE ☘ because it is a blend composed exclusively of 2 pure and genuine Yupanqui Peppers of the Ultra Premium category, totally cultivated and developed by the Yupanqui Family for more than three generations, following their ancestral agricultural traditions. [No GMO, No Chemical Fertilizers, No ETO, Non-Irradiated. Processed in an Allergen-free HACCP-certified plant].
👉 LOVE IT OR YOUR MONEY BACK; if you are not satisfied with the contents of the package, we will return your purchase within 30 days because more than an eventual consumer, we are looking for accomplices; we are looking for passionate people who feel and vibrate at similar sensory rhythms to other #yupanquipepperlovers around the world. (Refund Policy)
[ ⭐⭐⭐⭐⭐PRO REVIEWS ]
YUPANQUI 
Mignonette, a blend of French origin that combines with great harmony two Yupanqui Gourmet Peppercorns: An only winter harvest of the Black Imperial + an extra aged and toasted White Premium.