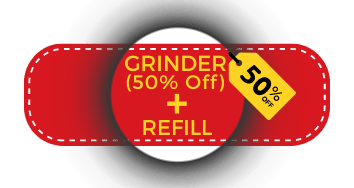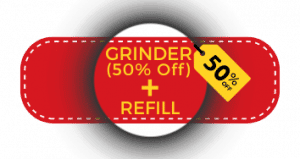 ⭐⭐⭐⭐⭐ Best Peppercorns for Grinding "It has such a fruity and exotic aroma that inspires maximum culinary creativity! A new culinary gem by the Yupanqui family."
👉 FALL IN LOVE WITH A WORLD UNIQUE 7 GOURMET PEPPERCORNS BLEND because this 100% purity blend, produced solely by the Yupanqui family, is so colorful, aromatic, and flavourful. Raimy gives a spectacularly optimistic visual effect on any dish. Moreover, this Yupanqui peppercorn blend is so versatile that you can use it freely.
👉 FEEL COMFORTABLE when incorporating it into your culinary preparations because we have added an easy-open, easy-seal VALVE dispenser to our bag so that you can enjoy the pleasure of using the best peppercorns for grinding with the utmost comfort and satisfaction.
👉 ENAMOR YOUR SENSES AND GUESTS because Raimy #4 enamors, in essence, the taste, sight, and smell, giving a cheerful festive touch to your dishes, with such varied and intense aromas and flavors as each color is pretty unique, so these 7 grains together provide quite complex notes ranging from fruit peels to nuts and wood. Recommended for ✔👨‍🍳 salads, ✔👨‍🍳 cured meats, ✔👨‍🍳 BBQ, ✔👨‍🍳 red meats, ✔👨‍🍳 sauces, ✔👨‍🍳 pork, ✔👨‍🍳 white meats, ✔👨‍🍳 fish, ✔👨‍🍳 seafood, and more.
👉 WE GUARANTEE ITS FRESHNESS AND COMPLEX AROMA because our bag has an aluminized protection layer that protects the remarkable quality of the Yupanqui Pepper RAIMY#4, keeping it FRESH and very AROMATIC, like fresh from roasting. And suppose you are not satisfied with the contents of the package. In that case, we will return your purchase within 30 days because, more than an eventual consumer, we are looking for comrades in culinary adventures who feel and vibrate at similar sensory rhythms to other #yupanquipepperlovers in the world.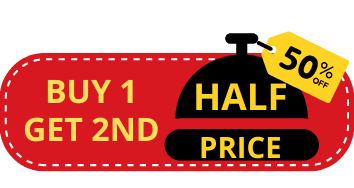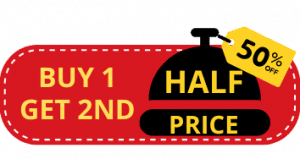 👉 100% NATURAL AND SUSTAINABLE ☘ because it is a blend composed exclusively of pure and genuine Yupanqui Peppercorns in different colors and sizes, Ultra Premium category, totally cultivated and developed by the Yupanqui Family for more than three generations, following their ancestral agricultural traditions. [No GMO, No Chemical Fertilizers, No ETO, Non-Irradiated. Processed in an Allergen-free HACCP-certified plant].
[ ⭐⭐⭐⭐⭐PRO REVIEWS ]
YUPANQUI

It's an extraordinary melange, perfectly balanced from our harvest of 7 Yupanqui Gourmet Peppercorns all from the Premium and Specialty peppercorns categories +❤burgundy red wine peppercorn +❤red peppercorn +❤white peppercorn +❤yellow peppercorn +❤orange peppercorn +❤green peppercorn+❤black peppercorn. A combination created to stimulate the senses, mainly sight, taste, and smell. Each color goes through a different process in our orchards. We take precisely proportionate parts of each one to form this sui generis blend.
👨‍🍳Sommelier: We rate it intensity 7. Generates varied and intense aromas and flavors, each color is unique, but in this blend, quite complex notes are present that go from fruit peel to nuts and forest
💡Cooking TIPS for Gourmet Peppercorns: This colorful mix will create a spectacularly positive visual effect in any dish. This blend is so versatile that it is only a matter of imagination, for example, in grilled vegetables, fish, and white meat poultry. We recommend adding the RAIMY at the moment of culmination of the dish to obtain maximum pungency. When serving, always add the whole grain; the visual impact it brings to the plate immediately generates the diner's curiosity.