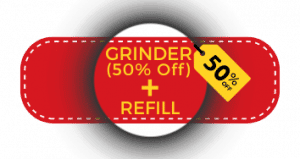 ⭐⭐⭐⭐⭐ "SEAFOOD never had such a Perfect, Subtle, and Elegant ALLY."
👉 DISCOVER WORLD UNIQUE WHOLE WHITE PEPPERCORNS because MAGNUS YURAK is the only white peppercorn with a velvety texture, white ivory ton, and deep marine notes. Great RESERVE category, aged six months with sea breeze and sun-dried 🌞 alone during the winter seasons, is considered among the world's best gourmet peppercorns. No other peppercorns are better to get a perfect white peppercorn sauce and also to get entirely elaborated seafood dishes where a perfume with deep iodized notes is sought, notes that can raise the level of the plate to a top category👌
👉 FEEL PLEASURE AND COMFORT when integrating it into your culinary preparations because we have added to our Refill Bag a dispensing VALVE that is easy to open and seal so that you can enjoy the pleasure of using your YupanquiPepper Magnus Yurak with great comfort.
👉  ENJOY AND SHARE GENUINE CULINARY EXPERIENCES because Magnus Yurak has ✔powerful marine and iodized notes; you will feel you are savoring the sea. It also evokes notes of ✔mint, ✔certain nuts, and ✔eucalyptus, with a robust Grade 8 intensity. Recommended for ✔👨‍🍳 Seafood, ✔👨‍🍳 Fish, and ✔👨‍🍳 White Sauces
👉 WE GUARANTEE THE POWERFUL AROMA OF THE YURAK WHOLE WHITE PEPPERCORNS because we design our packaging with an aluminized protective layer that will help preserve and protect the supreme quality of the Magnus Yurak white peppercorns, keeping them FRESH and AROMATIC as when it just comes out of the barrels of maceration in seawater, which is where its unique aroma comes. And if you are not absolutely satisfied with the contents of the container, we will return your purchase within 30 days (Refund Policy)  because more than a casual consumer, we are looking for accomplices; we are looking for comrades of culinary adventures who feel and vibrate at the same sensory rhythm as us, and that for the genuine desire they feel identified with other #yupanquipepperlovers
👉  LIMITED EDITION 100% NATURAL AND SUSTAINABLE☘ because it is exclusively pure and genuine Yupanqui Magnus Yurak Pepper, category Gran Reserva artisan limited edition, entirely cultivated by the Yupanqui Family for more than three generations, following their ancestral agricultural traditions [No GMO, No Chemical Fertilizers, Not ETO, Non-Irradiated. Processed in Allergen free HACCP certified plant]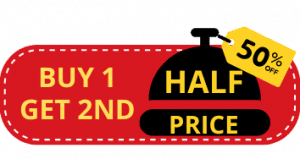 [ ⭐⭐⭐⭐⭐PRO REVIEWS ]
THE YUPANQUI
We elaborate our Yurak reserve (Yurak translates to WHITE in Kichwa) by mixing ancestral traditions with unique methods and techniques that the Yupanqui family has innovated through three decades of constant experimentation. We achieve the YURAK white peppercorns after harvesting the white pepper premium; we wait for eight more days until the bunches are in a unique state of maturation; before they fall to the ground, we pressure wash the selected mother plants with sea breeze and rainwater we collect during rainy nights, and we immediately harvest all suitable bunches. Then, they go through a curing process in these waters in our mashing barrels only to get done during the days of the new moon until the end of the crescent moon. It is considered the Best White Pepper in the World
👨‍🍳 Gourmet Peppercorns Sommelier: Intensity 7. Notes of tropical humid forest, mint, almonds, and eucalyptus. It also has reminiscences of old wood, spearmint, and subtle notes of sea breeze. When you take it in a handful, its surface has a velvety texture and generates a sensation of maximum freshness that invites you to treat it like a special candy.