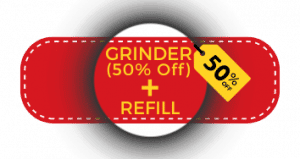 ⭐⭐⭐⭐⭐ "The Best Black Pepper for Cooking … Its INCREDIBLE AROMA of Chocolate and Orange peel, immediately EXCITES any passionate about gastronomy."
👉LIVE THE EXPERIENCE OF COOKING AND FALLING IN LOVE AT THE SAME TIME, because while you cook using the BLACK IMPERIAL, your senses begin to light up and connect with the gastronomy, all delicately and sensually. The BLACK IMPERIAL is only our family's summer or winter harvest (We do not mix the vintage or the season) and is gently oven-roasted in an artisanal way to preserve the supreme quality of the Black Imperial, considered the Best Black Pepper for Cooking among the best peppercorns in the world.
👉 DELIGHT YOUR SENSES WITH GENUINE CULINARY NOTES (Sensory Profile) because the BLACK IMPERIAL peppercorn, the Best Black Pepper for cooking, gives us notes of ✔Chocolate ✔Orange peel ✔Vanilla ✔Tangelo or ✔Green mango (during winter), and ✔Cocoa aromas, with a strong intensity grade 8. Recommended for ✔👨‍🍳Cheese, ✔👨‍🍳Soups, ✔👨‍🍳Stews, ✔👨‍🍳BBQ Grill, ✔👨‍🍳Red Meat, ✔👨‍🍳Fish, etc …. definitely the Best Black Pepper for Cooking.
👉 WE GUARANTEE ITS FRESHNESS AND EXQUISITE AROMA because we designed our packaging with an aluminized protection layer that will help to preserve and protect the exceptional quality of the Yupanqui Black Imperial Peppercorn, keeping it FRESH and very AROMATIC as if it had just come out of the roasting.
👉 100% NATURAL AND SUSTAINABLE☘️ because it is exclusively pure and honest Yupanqui Peppercorns, Super Premium peppercorns, artisan category, entirely cultivated and developed by the Yupanqui Family for more than three generations, following their ancestral agricultural traditions. [No GMO, No Chemical Fertilizers, No ETO, Non-Irradiated. Processed in an Allergen-free HACCP-certified plant].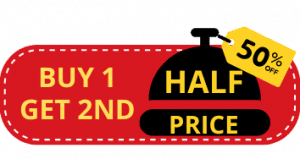 👉 LOVE IT OR YOUR MONEY BACK (Refund Policy): If you are not satisfied with the contents of the package, we will return your purchase within 30 days. Because more than an eventual consumer, we are looking for accomplices. We are looking for comrades in culinary adventures who feel and vibrate to the same sensory rhythm as us and that, by genuine desire, feel identified with other #YupanquiPepperLovers.
[ ⭐⭐⭐⭐⭐PRO REVIEWS ]
THE YUPANQUI
It's a unique gourmet treasure. We cultivate it faithfully following our ancestral traditions. Only a few peppercorns in the world manage to be recognized as the finest and Best Black Pepper for Cooking.
The Yupanqui Black Pepper annually obtains one of the highest concentration levels of piperine and essential oils, definitely an artisan gourmet peppercorns of the highest level.
👨‍🍳Sommelier: Intensity Grade 8. Intense and long-lasting, it thrills the most demanding palate; it has a delicious aroma, shades of orange, tangelo, cassia, and wood, with a rough texture and strong character. On the palate, it generates an aureole that resembles a lasting sensation of orange peel and mango. "A culinary wonder"
💡Cooking TIPS for Gourmet Peppercorns: Extremely versatile, it enhances the flavor of any fresh, fried, aged, baked preparation, etc.; it combines with everything. It's lovely if it's used whole in preparations that need a longer cooking time to extract all its intensity, such as broths and stews. The perfect companion for fish rich in omega3 such as salmon, sardines, tuna, mackerel, anchovies, trout, grouper, hake, etc. Ideal in all sauce or pasta, mature cheeses, and pates.