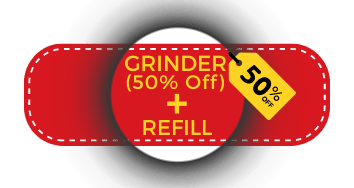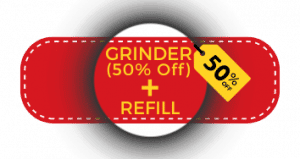 ⭐⭐⭐⭐⭐ for a perfect red wine peppercorn sauce "Unique Exotic and Rare Peppercorn in the world, extremely scarce, collected magically. Its captivating red wine color inspires a certain eroticism, and its aroma of honey and toasted coconut leave you inevitably in love."
👉 LIVE A TRUE SENSORY AND EXCLUSIVE EXPERIENCE because the OPUS h16 is an extremely rare, scarce, and unique burgundy red wine peppercorn. One of the most expensive peppercorns in the world. The grandfathers collect it at the peak of its ripeness. A challenging job for the Yupanqui family, as it can only be gathered in the rain after 16h always to the sound of Bach and Vivaldi (grandpa requirement), choosing only the exceedingly shining and bigger red peppercorn that is about to fall at dawn; no other peppercorn is suitable for the OPUS; it is only the peppercorn that is in the highest part of the tree, the one that receives the maximum amount of sun during the winter and the constant and scarce summer sea breeze for seven months and that will "die" (because it will fall to earth) in a few hours, at dawn.
The Yupanqui family produces the OPUSh16 peppercorns in highly minimal quantities. However, it will leave a surprisingly pleasant and unforgettable mark on your life.
👉 FALL IN LOVE WITH YOUR NEW and EXCLUSIVE CULINARY CREATIONS because it is a world-unique red wine peppercorn of supreme elegance and quality with red wine and plum tones, a subtle sweetness reminiscent of panela, coffee, and candied fruits. Of powerful personality and intensity grade 9. Connoisseurs recommend OPUSh16 for ✔👨‍🍳 Red Wine Peppercorn Sauce ✔👨‍🍳 Cheese ✔👨‍🍳 Wine  ✔👨‍🍳 Seafood, ✔👨‍🍳 Fish, ✔👨‍🍳 Desserts, and ✔👨‍🍳Cocktails.
👉 LIMITED EDITION 100% NATURAL AND SUSTAINABLE ☘ because it is exclusively pure and genuine Yupanqui Pepper OPUSh16, rare burgundy red wine peppercorn, Limited Edition, solely cultivated and developed by the Yupanqui Family for more than three generations, following their ancestral agricultural traditions. It is NOT RED nor PINK peppercorn.
👉 LOVE IT OR YOUR MONEY BACK; if you are not satisfied with the contents of the package, we will return your purchase within 30 days because more than an eventual consumer, we are looking for accomplice; we are looking for passionate people who feel and vibrate at similar sensory rhythms to other #yupanquipepperlovers around the world.
[ ⭐⭐⭐⭐⭐PRO REVIEWS ]
YUPANQUI
"A unique peppercorn in the world, extremely rare and scarce, collected magically."
OPUSh16 peppercorns must be collected with extreme care and patience to avoid the shell from being destroyed in the hands. They're exclusively harvested in the pouring rain at sunset, always after 16:00 hours. We only collect a few (sometimes once per plant), specifically the ones that are about to fall the following dawn and always at the rhythm of Bach & Vivaldi. Therefore, only minimal quantities are available per year.
👨‍🍳Peppercorn Sommelier: Intensity 9. A red wine peppercorn of extreme elegance and quality. We find a very subtle and soft sweetness with notes of panela, candied fruits, and milk caramel. It also has subtle notes of coffee and baked apples, while in the mouth, traces of pineapple peel appears in a crescendo.
💡Cooking TIPS for Gourmet Peppercorns: Preferably enjoy it whole or cracked. The OPUS H16 is the right ally for a great red wine peppercorn sauce. It perfectly combines fish and fresh Seafood such as ✔shrimp, ✔lobster, ✔white fish, and ✔soft meat. Roughly dusted in a Carpaccio fish will blow your mind. Find its harmony not only in white meat and vegetables but also in spiritual drinks or desserts, compotes, bakeries, and dishes that contain berries.