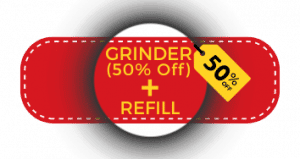 ⭐⭐⭐⭐⭐ "Yupanqui White peppercorn vs. Black? … best pepper to use in pasta, a pretty interesting blend yet to be discovered by us, the food lovers."
👉DELIGHT YOURSELF WITH A VERY AROMATIC FRENCH BLEND  which, in balance, will give complex notes to your culinary adventures, always with woody and marine tonalities while enveloping your dishes in an explosive combination of aged tonalities—an exciting and yet-to-be-discovered blend of White peppercorn vs. Black.
👉 FEEL COMFORTABLE  when adding the Mignonette pepper #2 to your culinary preparations because we have added, to our Bag, a VALVE dispenser of easy opening and sealing so that you can enjoy the pleasure of enjoying your Yupanqui peppercorns with the utmost comfort and satisfaction.
👉 ENHANCE AND ENJOY THE AROMAS & FLAVOURS that you will give to your following culinary preparations because the MIGNONETTE Pepper #2 brings intense gourmet mixed notes of great culinary versatility. It is recommended to be consumed ground or coarsely chopped, mainly in PASTA and ✔👨‍🍳 salads, ✔👨‍🍳 stews, ✔👨‍🍳 cheese, ✔👨‍🍳 soups, ✔👨‍🍳 fish, ✔👨‍🍳 seafood, and more.
👉 WE GUARANTEE ITS FRESHNESS AND COMPLEX AROMA because our Bag has an aluminized protection layer that protects the exceptional quality of the Yupanqui Pepper MIGNONETTE#2, keeping it FRESH and very AROMATIC as if it had just come out of roasting. And suppose you are not satisfied with the contents of the package. In that case, we will return your purchase within 30 days (Refund Policy) because more than an eventual consumer, we are looking for comrades in culinary adventures who feel and vibrate at similar sensory rhythms to other #yupanquipepperlovers in the world.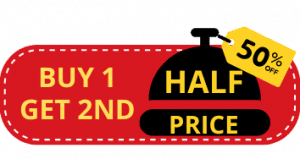 👉 100% NATURAL AND SUSTAINABLE ☘ because it is a blend composed exclusively of 2 pure and genuine Yupanqui Peppercorns of the Ultra Premium category, White Peppercorn vs. Black,  cultivated and developed by the Yupanqui Family for more than three generations, following their ancestral agricultural traditions. [No GMO, No Chemical Fertilizers, No ETO, Non-Irradiated. Processed in an Allergen-free HACCP-certified plant].
[ ⭐⭐⭐⭐⭐PRO REVIEWS ]
YUPANQUI
Mignonette, a blend of French origin that combines with great harmony two Yupanqui Gourmet Peppercorns: An only winter harvest of the BLACK IMPERIAL + an extra aged and toasted WHITE PREMIUM.