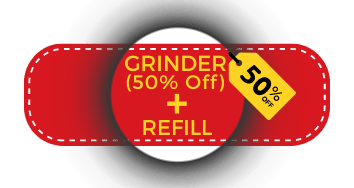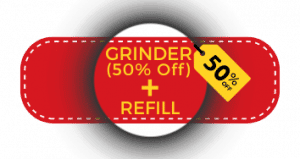 ⭐⭐⭐⭐⭐ "And this is how the wealthiest Green Peppercorn Sauce marinated from the most aromatic green peppercorns of the tropical forest is achieved."
👉 IMMERSE YOURSELF IN AN AUTHENTIC GOURMET EXPERIENCE because the Magnus Waylla is a beautiful gourmet green peppercorn of rough texture and savage dark matte green tone, made for perfectionists. Yupanqui Family RESERVE category, cultivated following specific moments of the lunar 🌙 movement and then dried in the sun 🌞 only during the mornings. It is considered among the world's best gourmet peppercorns and the perfect ally for any Green Peppercorn sauce [Chef Marshall]
👉 PLEASE YOUR SPIRIT TROUGH YOUR SENSES because the Magnus Waylla has a very peculiar character in which the inner core of the peppercorn is fully mature. It is an adult peppercorn that boasts fruity notes reminiscent of lime peel and herbal notes reminiscent of eucalyptus and mint. Of intensity, 6 to 7. Chefs recommend using it on ✔👨‍🍳 Pork, ✔👨‍🍳 Jabaly, ✔👨‍🍳 Poultry, ✔👨‍🍳 Cheese, ✔👨‍🍳 Fish, ✔👨‍🍳 Desserts, ✔👨‍🍳 Cocktails, ✔👨‍🍳 Coffee and infusions, and of course, in any ✔👨‍🍳 Green Peppercorn Sauce Recipe
👉 EXPERIENCE THE PLEASURE AND THE COMFORT of incorporating it into your culinary adventures because we have added to our Refill Bag a VALVE dispenser of easy opening and sealing so you can feel the pleasure of using your Yupanqui Pepper with great comfort.
👉 WE GUARANTEE ITS CITRIC & HERBAL AROMA because our packaging has an aluminized protection that will help preserve the supreme quality of the Magnus Waylla, keeping it FRESH and AROMATIC as freshly picked from its last sunbath, where it defined its great personality.
And if you are not absolutely satisfied with the contents of the package, we will return your purchase within 30 days (Refund Policy) because more than an eventual consumer, we are looking for comrades in culinary adventures who feel and vibrate at similar sensory rhythms to other #yupanquipepipepperlovers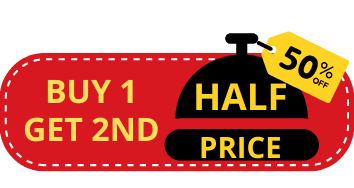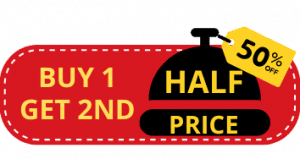 👉  LIMITED EDITION 100% NATURAL AND SUSTAINABLE ☘ because it is exclusively pure and genuine Yupanqui Magnus Waylla Pepper, category Grand Reserve Limited Edition, solely cultivated and developed by the Yupanqui Family for more than three generations, following their ancestral agricultural traditions. [No GMO, No Chemical Fertilizers, No ETO, Non-Irradiated. Processed in an Allergen-free HACCP-certified plant].
[ ⭐⭐⭐⭐⭐PRO REVIEWS ]
YUPANQUI
It has a very peculiar character among green peppercorns; we collect this family reserve in a specific "tempo" different than our Green Premium, following particular moments of the moon🌙 movement.
In this wonder, we have fully developed the inner heart, something very unusual among the ordinary green peppercorns (generally flabby, hollow, and light in personality); that is why each of these WAYLLA peppercorns is so powerful and enthusiastic, with a tremendous herbal character that will leave an exquisite and unforgettable mark on any culinary adventure.
In the Magnus Waylla, we achieved a maximum complexity that ends in a fully developed internally peppercorn, hence its complex personality, potently fruity and herbaceous simultaneously. Achievement of the Yupanqui family.
👨‍🍳Gourmet Peppercorns Sommelier: Intensity grade 5 to 6. Fruity notes evoke certain fruits such as lime, and herbal notes evoke eucalyptus and mint. The combination of its shell and heart at the moment of breaking in the mouth generates sweet sensations but with spicy notes that explode only to stabilize and leave a lastingly fresh and scented feeling.
💡Cooking TIPS for Gourmet Peppercorns: Ideal for soft meats like chicken and Poultry. Perfect for French, Thai, and Western Europe cuisine. Indispensable in pates and terrines. It also Combines perfectly with dishes based on whiskey, tequila, cognac, brandy, and sake.
You can use it with red meat and fish; however, with duck and rabbit, it makes a splendid mix, as well as in charcuterie, and it's perfect for seasoning various mustards. Its obvious use is in the "Green Peppercorn Sauce" Combining the black with the green in any creamy sauce will give intense and smooth touches in balance.